Kumano, a city in Hiroshima Prefecture, is widely known for its superb manufacturing of a variety of brushes. With a history over 180 years that stretches all the way back to the Edo Period (1603-1868), Kumano brushes have become a brand recognized even internationally.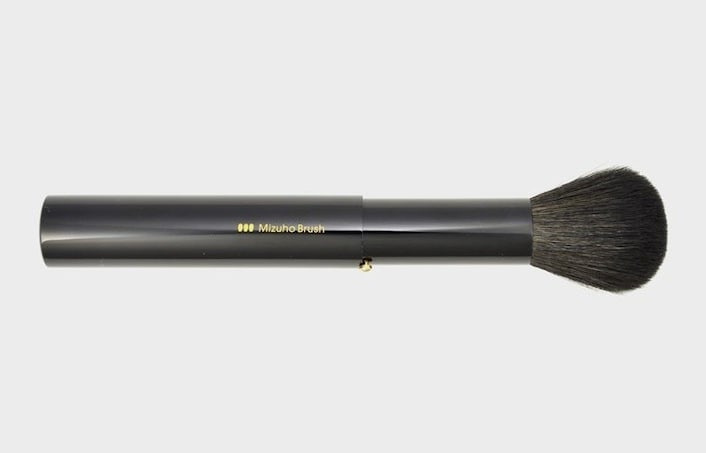 Kumano brushes
Due to the mountainous nature of their area, the farmers here always had difficulty making a living out of farming alone. To earn extra money, many men would go find work in other areas such as Nara. Traveling back and forth, they would buy writing brushes and re-sell them on the way back home to make some money on the way. Around 1840, a group of enterprising farmers decided to start manufacturing high-quality brushes themselves, resulting in the creation of the Kumano manufacturing method.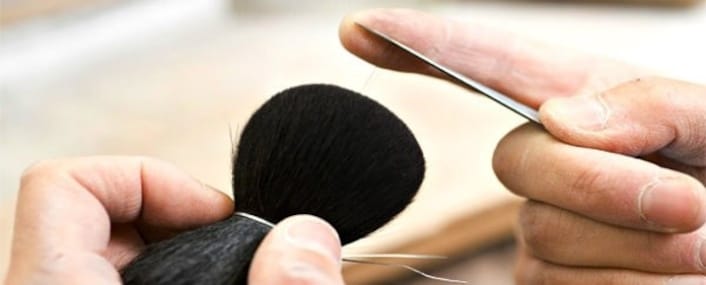 With the advent of compulsory education in 1886, the demand for calligraphy brushes rose, making Kumano brushes known and desired for all over the country. Many years later, the decline of the calligraphy market led to the innovative decision to transfer the underlying knowledge and skills to a new market: cosmetic brushes.
The city of Kumano now produces about 80 percent of all brushes made in Japan. This equals an astonishing 15 million brushes a year. They are still hand-crafted, using the same techniques passed down for centuries, which have even been officially recognized as a Traditional Craft by the Ministry of Economy, Trade and Industry (METI), and Kumano brushes are counted among the products METI has decided to showcase abroad in The Wonder 500.
Read More: All About Japan
Suvé Body Brush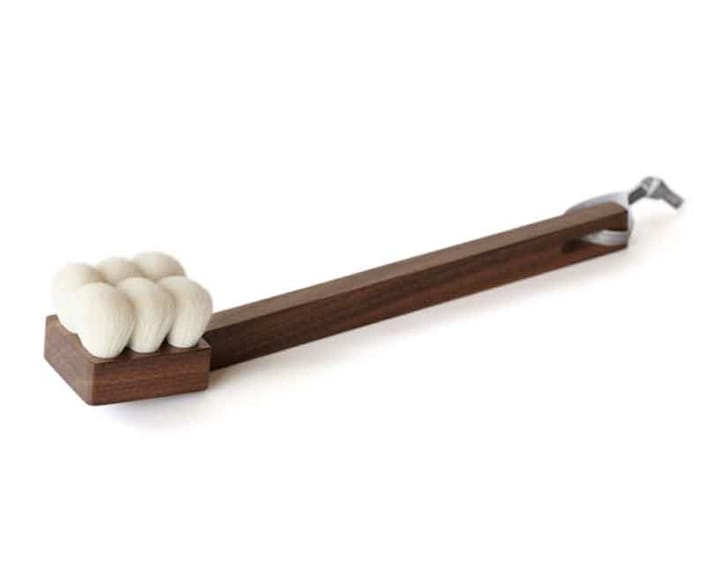 The brush tips create a foamy, rich lather and gently cleanse the skin, leaving a feathery, light feeling. Gentle enough for sensitive skin, it can be used comfortably by children.
This brush is part of the Suvé collection, which has been designed to offer the highest quality in skin care. Each Suvé product turns daily skincare into relaxing quality time, with products from the Suvé collection popular with hotels and beauty salons all over the world.
Read More: All About Japan
Images: Anything from Japan