Brand Highlights
• Seventy percent of the canvas produced in Japan is made in Kurashiki
• A high-density weave yields the luxury look and fine quality of made-in-Japan canvas
• The extra-thick, leather-like No. 2 canvas and the versatile No. 8—the preferred choice of many bag makers—are woven on vintage shuttle looms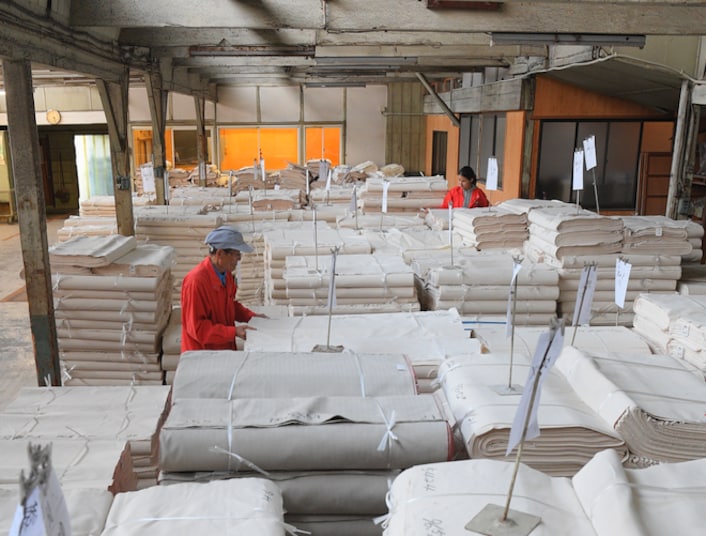 Kurashiki, located in south central Okayama prefecture, is well known for its historical district and picturesque canal lined with white-walled storehouses. A lesser-known fact is that the city produces 70 percent of the canvas made in all of Japan. From truck canopies and industrial gear to the fabrics used in name-brand backpacks and bags, two Kurashikibased concerns, Takeyari Co., Ltd. and Marushin Industry K.K., carry the lion's share of canvas production in Japan. While much of their output is sold as raw material to other manufacturers, the fi rms also sew and fashion a wide variety of fi nished products under OEM license. Baistone, a popular retail shop established by the two manufacturers, carries original brands.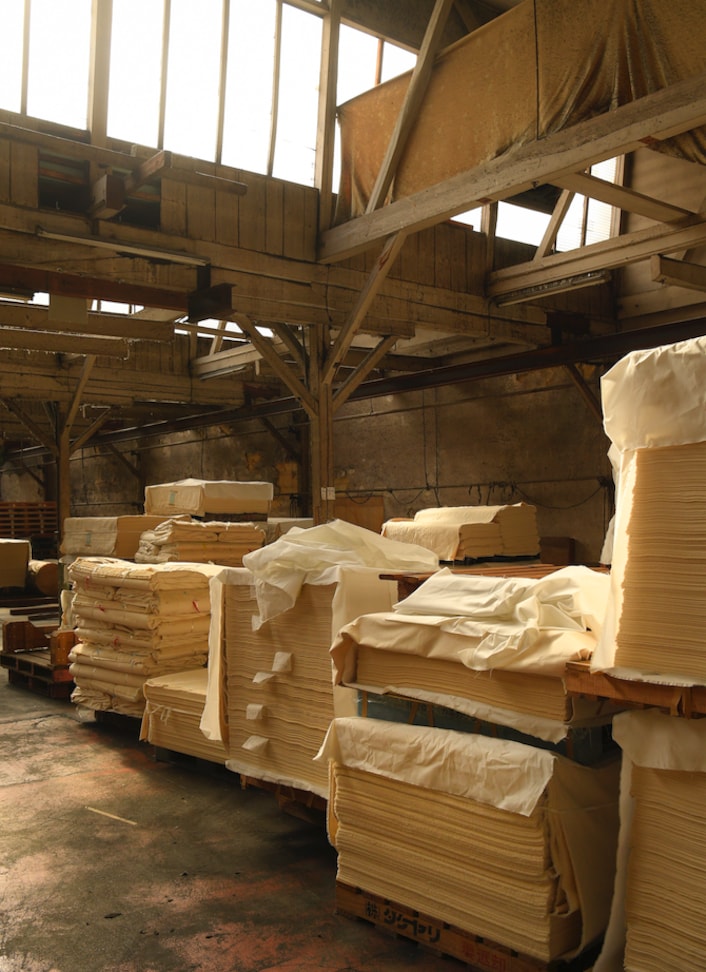 The beauty of Kurashiki canvas lies in its high-density weave. The fabric's unblemished, uniform surface shows clearly when compared with American-made canvases. Of special note are the extra-thick No. 1, 2, and 3 fabrics. Woven on old-fashioned shuttle looms, these high-quality weaves are unlike any canvas product made elsewhere in the world. The No. 2 especially, densest of them all, enjoys a cult-like following among lovers of Kurashiki canvas.
From cotton fields to canvas weaves
Cotton cultivation began in Kurashiki and the surrounding Bizen region in the late 16th to early 17th centuries and fl ourished in these areas reclaimed from the sea, where the salty soil was unsuited to rice production. Manufacture of plain-weave, undyed sailcloth made from handspun cotton developed from the Meiji era (1868–1912) onward. Takeyari was founded in 1888 by a farmer named Ishigoro Takeyari. His wife, Ume, was an accomplished weaver whose cloth was much sought after in the area. They started the business to market the products of her loom.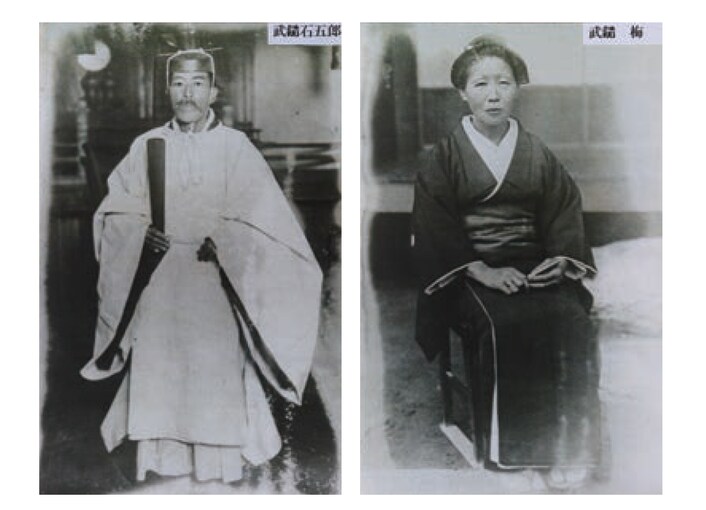 The Takeyaris' concern expanded when a cotton wholesaler began to order Ume's cloth to make men's obi sashes, tabi-sock soles, and other products. In due course the cloth won prizes at fairs in Osaka and Tokyo and then in industrial exhibitions.
Second-generation head Takue Takeyari oversaw the shift from handwoven cloth to machine-loom weaving, and then from water-wheel- to steam-engine-driven power. During his time production also shifted from tabi-sock bottoms to sailcloth, marking the advent of Takeyari canvas. In 1933, Takue's brother Shin'ei founded Marushin Industry.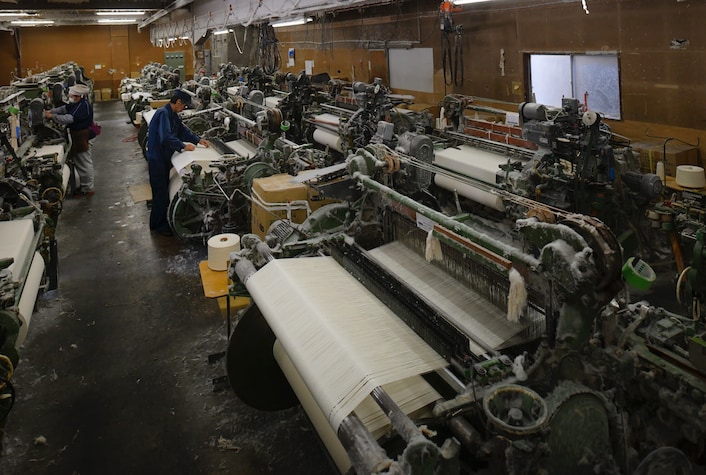 In 1968, third-generation head Kazuo Takeyari introduced Picanol shuttle looms to Takeyari's operations. They remain in use today, right alongside their high-speed modern counterparts.
Please refer to the Story Book for more article.